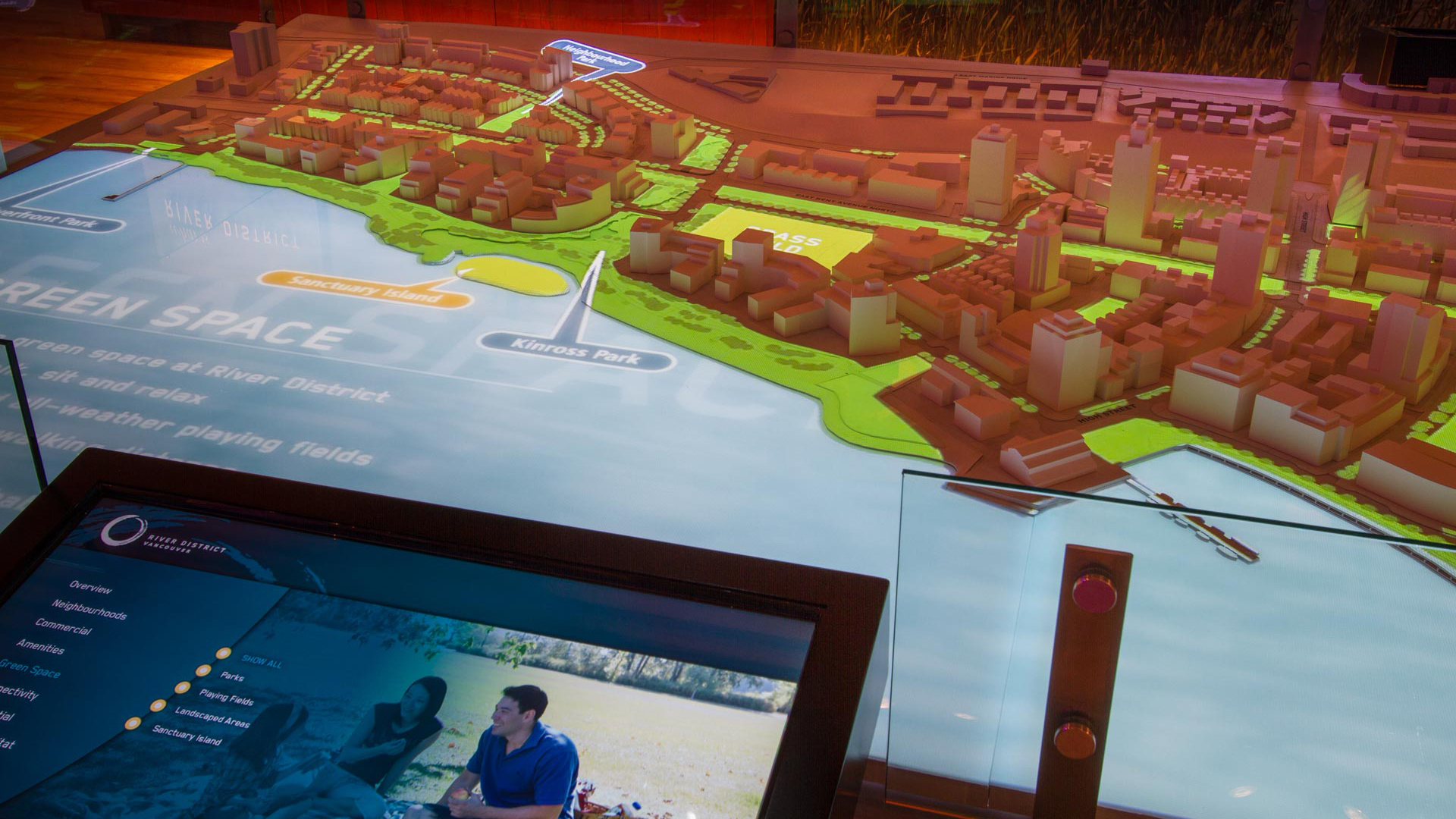 River District Vancouver
Bringing a masterplan to life with light.
ParkLane Homes
Interactive Design, Illustration, Graphic Design
River District is a master-planned waterfront community on the banks of the Fraser River. Resolve Design created an interactive sales tool to bring the 13' x 7' architectural model of the River District masterplan to life. A user-controlled touchscreen triggers animated projections mapped to the masterplan model, identifying individual neighbourhoods and amenities such as parks and green spaces, shopping and restaurants, or trails and pathways to prospective buyers. A live drawing mode extends functionality for the sales team, allowing them to highlight specific areas on the model in real time for an experience tailored to individual prospects.
Resolve created additional interactive and multimedia content including a touch screen Community Feedback app with ePostcard function and a multi-screen video wall video loop of lifestyle imagery.
Braun Allison designed the Experience Centre, with fabrication by Three Dimensional Services. Eos Lightmedia carried out lighting design and audio-visual integration. Interactive and motion design was produced by Resolve Design.
Experience Centre Design

Braun Allison

Interactive and Motion Design

Resolve Design

Illustration

Resolve Design

Lighting Design and audio visual integration

Eos Lightmedia

Fabrication

3DS: Three Dimensional Services Inc.